Nerds United Episode 65: Filmmaker Hansi Oppenheimer
[ 58:50 | 0.01 MB ]
Play Now
|
Play in Popup
|
Download
(800)
Film Week continues on Nerds United as I talk with filmmaker Hansi Oppenheimer.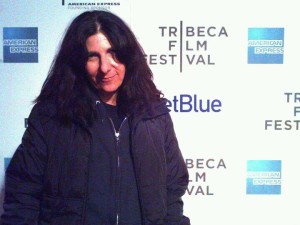 Hansi is a kickass fangirl who has filmed the ultimate Fangirl Project: Squee!
So we talk about her background in film, including her father's job at [Spoiler] and the fact that Hansi has been around and immersed in the culture for years. Punk rock, Doctor Who, The Walking Dead – it all gets covered in this near hour-long discussion.
Hansi is big on fandom, and she's very supportive of other filmmakers. That's why she is hosting a screening of Comix: Beyond the Comic Book Pages next month in Queens (which is not Brooklyn…this country boy found out).
What can you do if you want to help make this screening happen? Follow the links above, RSVP on the Tugg site, and help guarantee the showing of Comix. And check out other independent films that might be in your area.
Thanks again for hitting that download button. I have one more episode for you for Film Week. Look for that one Saturday morning.
Speaking of Saturday, I'll be at the Cape Comic Con where I just learned this week that Butch Patrick (aka Eddie Munster) will be appearing.
Now enjoy my chat with Hansi Oppenheimer!