For years we heard "give Spider-Man back to Marvel." Let's face the facts...we hear the same for Fantastic Four, especially after last summer's gamble that did not pay out. But as respected as comics' first family is, Spidey is the most recognizable (or at least profitable) superhero in the world.Captain America: Civil War is where Spider-Man will make his Marvel movie debut after five Sony pictures that have been met with mixed reactions.
And we all know you can't have Civil War without Peter Parker.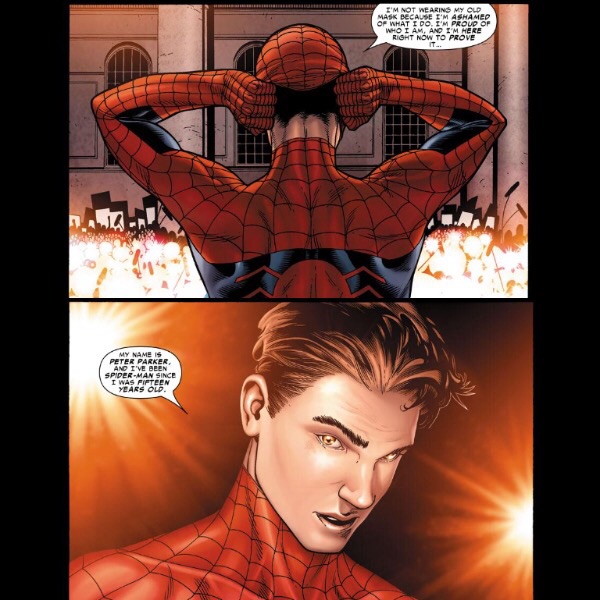 Here's the thing – there's no way they'll be telling this portion of the story in Captain America III. It has nothing to do with Spider-Man being an established in the Marvel Universe. It revolves primarily around the story Marvel wants to tell in Civil War.
The trailer (shown below) opens with Steve Rogers speaking over some images of the Winter Soldier. Cap is talking about the hazards of the job. Then you see news footage or damage assessment from the events of The Avengers, Captain America: Winter Soldier, and Avengers 2. The events lead the bureaucrat to exclaim that "People are afraid."
Enter Tony Stark, who as he does in the comic book, is a champion for regulation and oversight. "We need to be put in check."
So there you have it…#TeamCap vs #TeamIronMan.
Now we don't know how Spider-Man enters into the movie, exactly. We know how he enters this scene: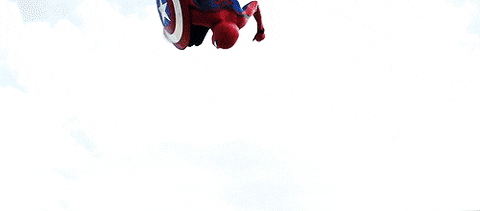 But is there a scene before this where Tony Stark goes and recruits Peter Parker to the cause? I imagine there would have to be. Or as Ricky Ricardo would say "Lucy, you got some 'splaining to do."  They'd be retconning the crap out of that. Now don't get me wrong, I'm certain the characters in the MCU are aware of Spider-Man. They might wonder where he was during "the event" in New York City a few years prior. But you catch my drift.
I get the feeling based on what little we've seen that perhaps Spider-Man is a "diamond in the rough" type of discovery by Tony Stark. That's a stark (pun intended) contrast to the comic, where of course Spider-Man was a long-time character whom everyone knew. In the events leading up to Civil War, and in the story itself, Peter Parker/Spider-Man works for Tony Stark/Iron Man. Stark rewards Peter with the Iron Spider suit.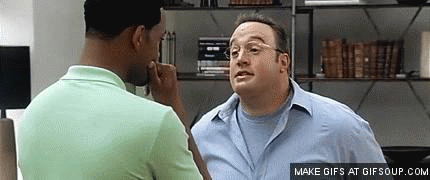 I always perceived that Peter Parker as sort of a pawn in Stark's agenda. Cooperate and you get to keep the shiny toy.
Something always struck me odd about that pairing. I always felt that Peter was no longer an autonomous hero who does things his way, but someone who had to answer to a higher authority. In short, a microcosm for the entire Civil War story-line. The role of the government and the registration act is played by Tony Stark. The hero community is being portrayed by our favorite wall crawler. When they out themselves, adhere to the law, bad things happen.
In other words, Captain America was right.
Okay, back to Spidey, because I've been working on this post off and on since about 11am, and I really just need to wrap it up.
We were told Spider-Man would have a "classic look." This Spidey suit has Steve Ditko written all over it.
Re-watch the trailer and you'll see Spidey can be expressive with his eyes again. It's not just head and neck movements and hand gestures. The eye black gets thicker and thinner as necessary. It's the same technology that they used with Deadpool's mask. Totally not worried. Also, that's a small black spider on the front and a large red spider on the back, much like the one drawn above.
So yes, Spider-Man has arrived in the MCU. But that's not all we got in the new trailer. We also saw a bulletproof Black Panther, Winter Soldier appear to be locked away deep in the heart of a frozen bunker (which is odd, since the last time we saw him he was pinned to a table with Cap and Falcon), and we saw this this, which I'm officially labeling the Marvel Azkaban.
I know what it is. It's a prison for super beings. But what I don't know is a) who funded it and 2) when it was built. Seems like a pretty massive undertaking since the end of Age of Ultron…a year ago.
But I digress.
Here's the trailer. This movie looks great, and it will have the longest run time of any Marvel Cinematic Universe movie. So maybe people will stop complaining that Batman v Superman Dawn of Justice will be too long at 2.5 hours.
What are your thoughts? Share them in the comments section here or on Facebook. Also Twitter, email, smoke signals, or text messages (if you have the Nerds United hotline number).
#Underoos